Transforming the Bridge, Cleveland, Ohio
Overview
The project was an invitation from the Cleveland Design Competition to re-imagine the abandoned lower streetcar level of Cleveland's Detroit-Superior Bridge as a dynamic public space, performance venue and pedestrian experience. The bridge spans a total of 949m.
Design Concept "Reconnection"
The design of the Lower Level Detroit-Superior Bridge aims to reconnect and improve pedestrian and bicycle traffic in the City of Cleveland, as well as adding to the City's urban public spaces. This new connection is enhanced through segregated bicycle and pedestrian paths, multiple entrances, new lifts and emergency exit stairs, thoughtful landscaping, and a flexibility of space to allow for public events and performances.
The project received an honorable mention from the jury.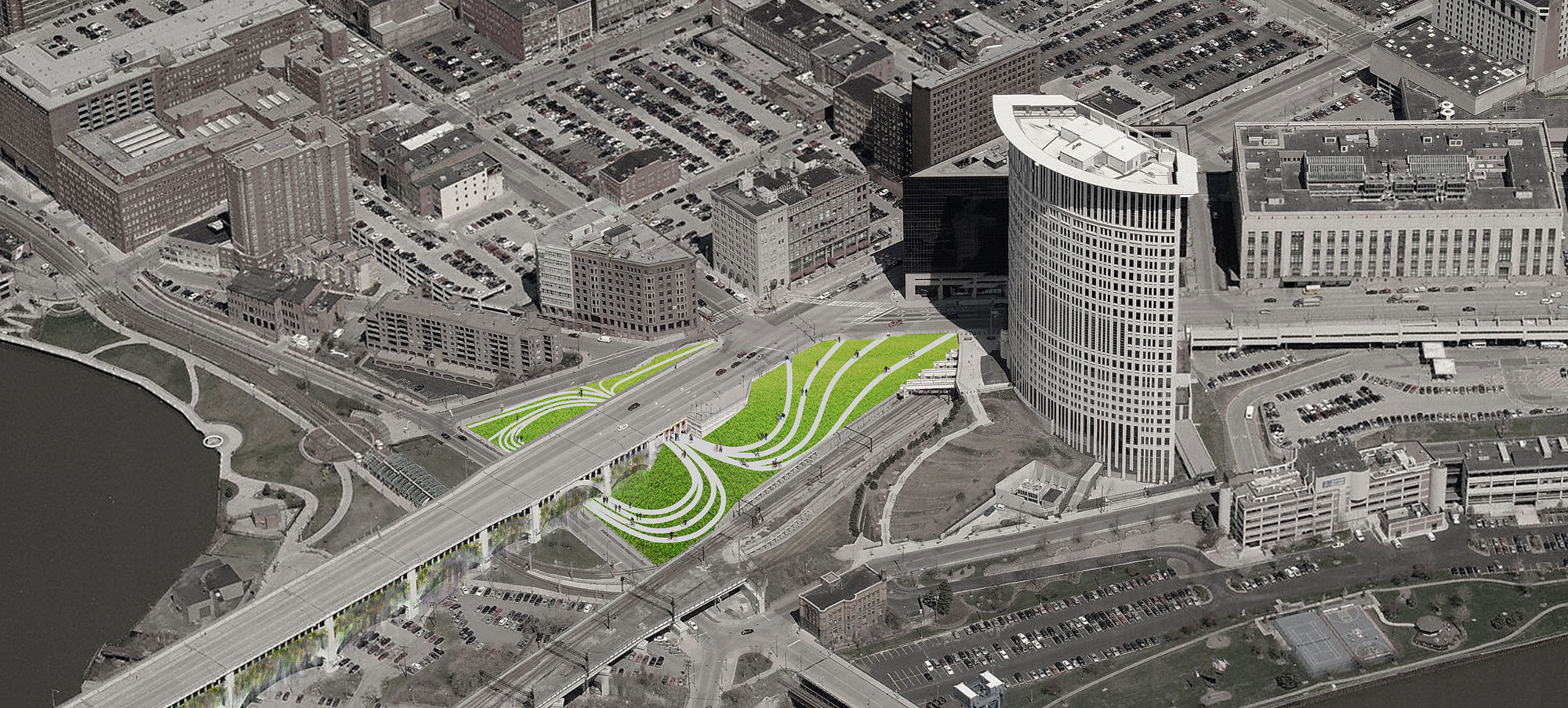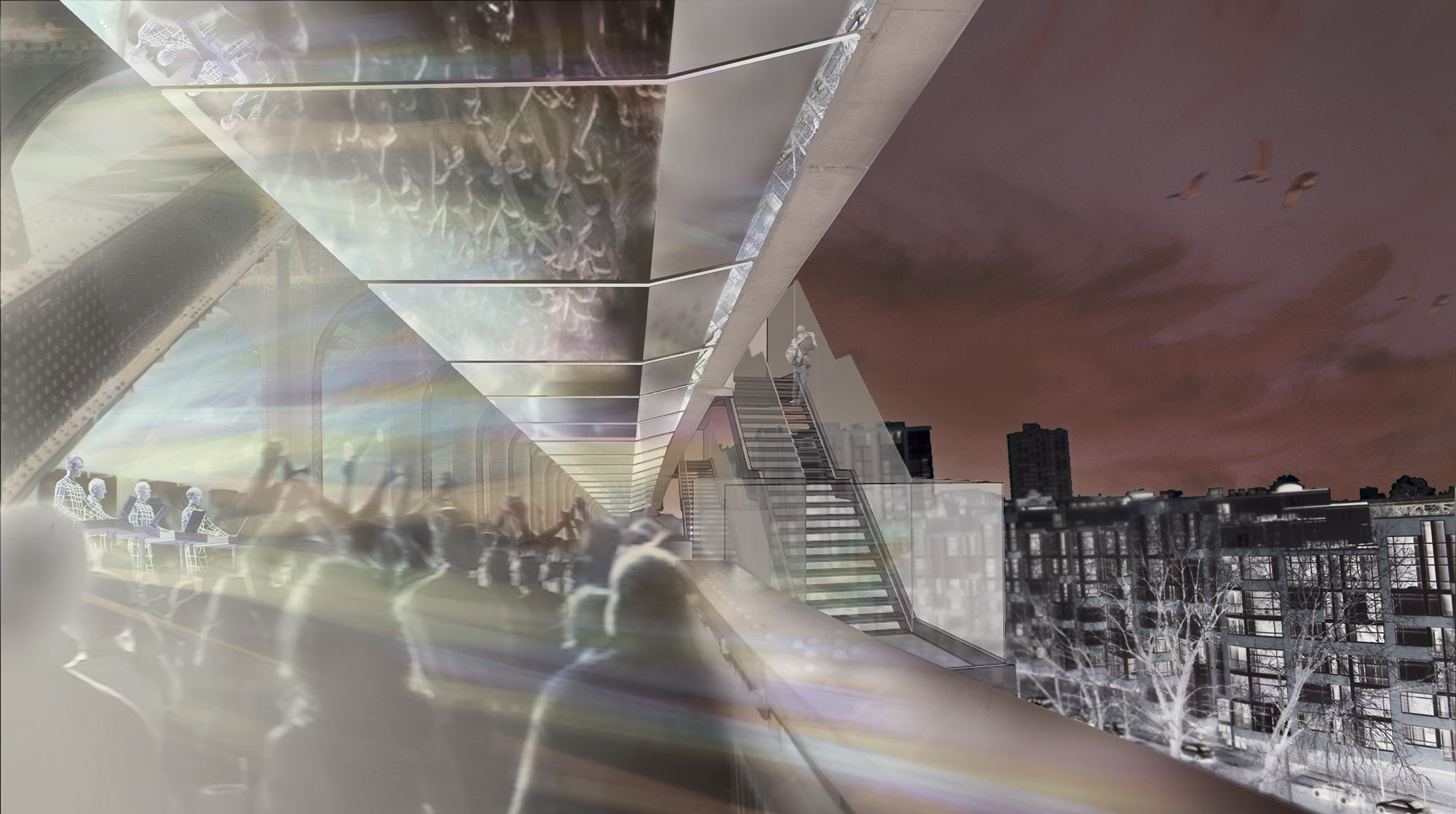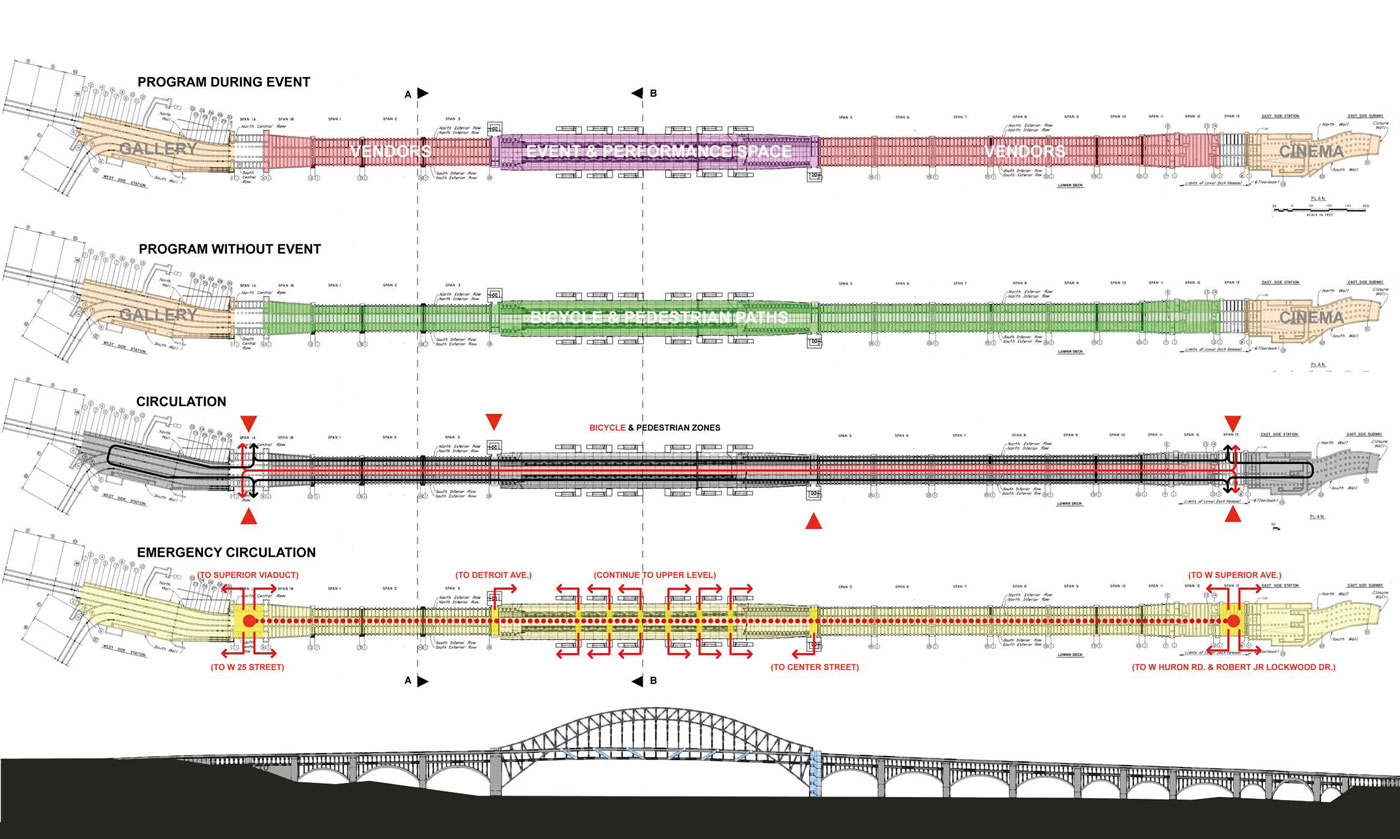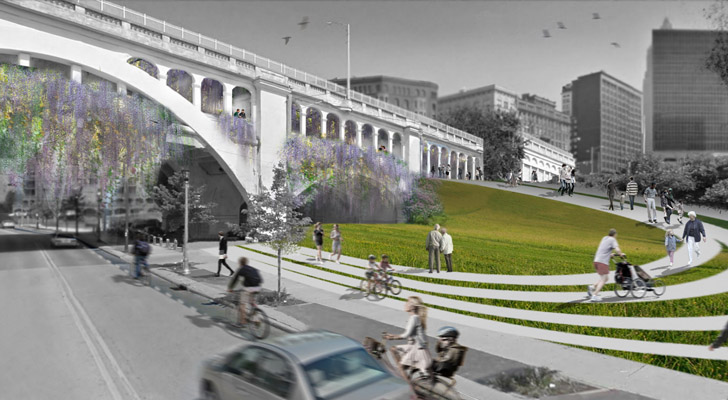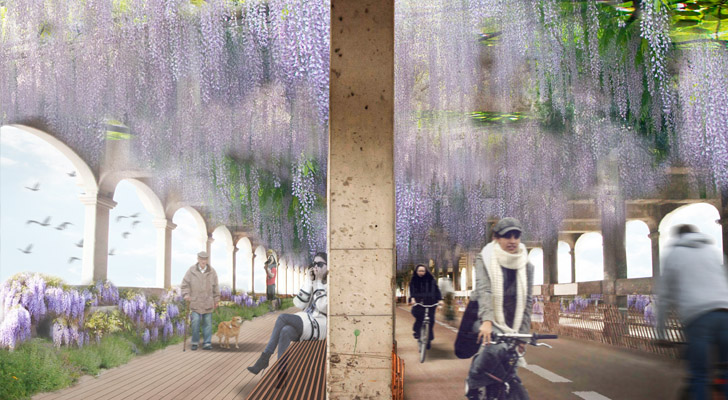 Bauherr: City Cleveland
Wettbewerb
Projekttyp: Kultur, Umnutzung